Life After HQP: Roham Sheikholeslami
GRAND catches up with the SFU SIAT graduate and entrepreneur about his new endeavour.
Posted by GRAND NCE, February 6, 2012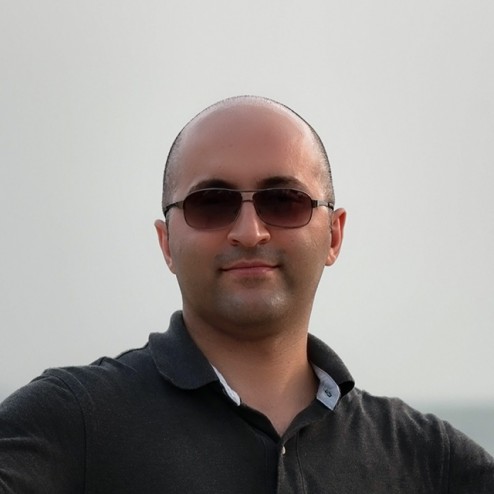 Roham Sheikholeslami
Co-founder, Muprime
M.Sc, Design Computation
Simon Fraser University
School of Interactive Arts and Technology (SIAT)

Simple to generate and use, QR codes deliver a powerful punch of information to consumers in a matter of seconds. From fast food receipts to billboards, QR codes are everywhere. However, with familiarity comes invisibility; one QR code can easily blend in with the next. How can a marketer ensure that their QR code stands out?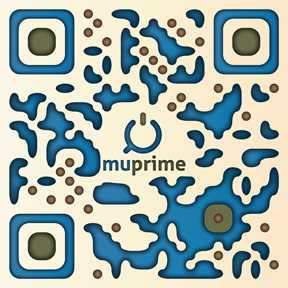 This is the dilemma that inspired SFU SIAT graduate Roham Sheikholeslami to co-found Muprime, a company that brings character and identity to QR codes through a project called "QR Artist". For Roham, founding Muprime was a natural progression of his interest in using a systematic approach to art and design to solve significant problems, a topic that forms one of the cornerstones of GRAND research. His dual background in architecture and interaction design made him uniquely qualified for the task.
During his time as a Master's student, Roham was a key member of GRAND's Director of Art & Design Robert Woodbury's research team. "What I tried to learn from my time working with Rob was how to look at a problem at an abstract level; how to break it down into pieces to be tackled more easily", says Roham. His experience collaborating with researchers on complex interdisciplinary problems doubtlessly helped accelerate the founding of Muprime. QR Artist harnesses various fields such as image processing, AI, visual analytics, information visualization and HCI and connects them by use of design and art. "In a way, we are humanizing the technology."
Robert Woodbury has nothing but praise for his former student's new endeavor. "Its value proposition combines a simple, valuable web service with distinctive graphic design", he explains. "GRAND is very proud of such effective combinations. As co-founder, Roham takes much of the credit for such an insightful combination of technology and design."
To learn more about Muprime and QR Artist, visit http://www.muprime.com/