Kyer's Code: Invasion of Privacy
An excellent example of judicial law-making is the recent case of Jones v. Tsige, when the Ontario Court of Appeal created a right to sue for invasion of privacy.
Posted by GRAND NCE, February 27, 2012
We have a tendency to think of law as being made by Parliament or by provincial legislators and interpreted by the courts, but Canada and other Common Law countries have a long history of judge-made law. There are those like Professor Stephen Waddams of the University of Toronto Law School, who argued that judge-made law is better able to adapt our laws to current circumstances. One of his colleagues at U of T, Arnold Weinrib, once reminded us that "The common-law is judge-made; it has evolved through the ability of judges to adapt the law to meet changing circumstances." We saw an excellent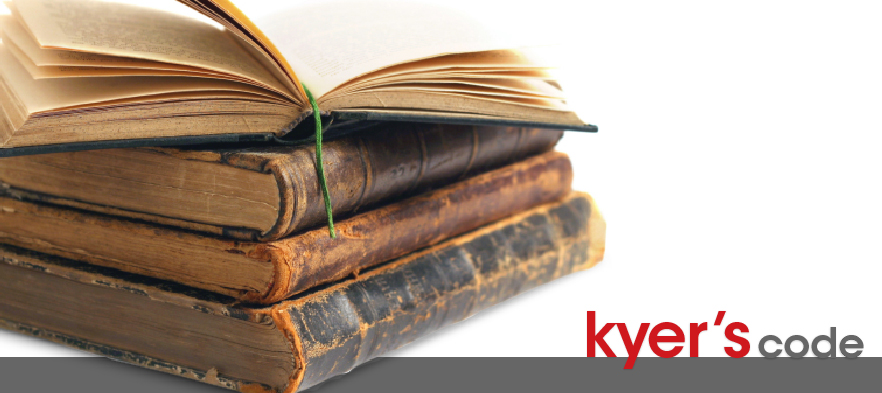 example of positive judicial law-making recently, when the Ontario Court of Appeal created a right to sue for invasion of privacy in the case of Jones v. Tsige.

Sandra Jones was a customer of the Bank of Montreal. Winnie Tsige worked at a branch of that bank. Tsige was in a relationship with Jones' former husband and over a period of four years, Tsige used the Bank's computer records to access Jones' personal bank accounts. She wanted to know how much her companion was paying to Jones in child support. When Jones learned of this she sued Tsige for invasion of privacy and breach of fiduciary duty, and sought $20,000 in damages.

At trial the Ontario Superior Court judge dismissed Jones' claim because there was no law in Ontario that recognized a tort of invasion of privacy. Jones then appealed.

Justice Robert Sharpe, a former colleague of Professors Waddams and Weinrib at U of T and their former Dean, wrote for the Ontario Court of Appeal. He stated:

"We are presented in this case with facts that cry out for a remedy. While Tsige is apologetic and contrite, her actions were deliberate, prolonged and shocking. Any person in Jones' position would be profoundly disturbed by the significant intrusion into her highly personal information. The discipline administered by Tsige's employer was governed by the principles of employment law and the interests of the employer and did not respond directly to the wrong that had been done to Jones. In my view, the law of this province would be sadly deficient if we were required to send Jones away without a legal remedy."

He then outlined the new right to sue.

"The key features of this cause of action are, first, that the defendant's conduct must be intentional, within which I would include reckless; second that the defendant must have invaded, without lawful justification, the plaintiff's private affairs or concerns; and third, that a reasonable person would regard the invasion as highly offensive causing distress, humiliation or anguish,"

He added that: "A claim for intrusion upon seclusion will arise only for deliberate and significant invasions of personal privacy. Claims from individuals who are sensitive or unusually concerned about their privacy are excluded: it is only intrusions into matters such as one's financial or health records, sexual practices and orientation, employment, diary or private correspondence that, viewed objectively on the reasonable person standard, can be described as highly offensive."

Thus the elements of the new tort of invasion of privacy are (1) intentional or reckless conduct on the part of the defendant; (2) an invasion of the plaintiff's private affairs without lawful justification; and (3) an invasion that a reasonable person would regard as highly offensive and that causes the plaintiff distress, humiliation or anguish. The party suing need not prove that he or she has suffered any financial loss because of the defendant's actions. Even in the absence of proof or loss, a successful plaintiff will entitled to "moral" damages. Justice Sharpe established the upper end of the range for such awards at $20,000.