Events Archive
Event Details
Critical Hit 2014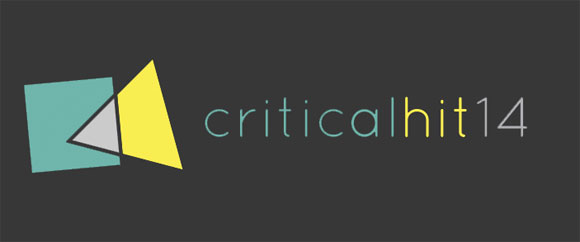 GRAND is a proud sponsor of the 2014 Critical Hit summer games incubator. After the Critical Hit Games Collaboratory' s huge success last year, the
much-anticipated gathering is back, this time as a "Jam Factory". This unique games incubator develops experimental, avant-garde, and otherwise innovative games that would not be made in a commercial setting. Starting on June 9th and continuing until August 15th, 16 very talented and carefully selected participants will embark on this exciting journey, shaking up industry expectations and video game conventions.
Critical Hit' s 10-week summer game program will be hosted at the Hexagram-Concordia Institute for New Media Research and Creation as a joint initiative of the Technoculture, Art and Games Research Centre and Dawson College, with the support of GRAND NCE (Graphics, Animation and New Media / Graphisme, animation et nouveaux médias NCE Inc.). Event organizers include co-director and former GRAND HQP Dr. Jennifer Whitson, a post-doctoral fellow at Concordia University, and others in GRAND at Concordia's TAG Centre .
This year, Critical Hit is modding the traditional game jam structure - slowing down the sprint into four jams, each fitting into a standard work week. Participants will chose the best of the jam games to polish in a six week-long production cycle, culminating in a massive showcase of game jammy goodness. At the end of August, most participants will move on – returning to school or their careers. But a strike-team of 4-5 selected participants will have the opportunity to continue working in TAG as its in-house development team until the end of December.